The INSPIRE Project, Inc.
107 S West Street
PMB #425
Alexandria, VA 22314-2824



[email protected]

9/1/2010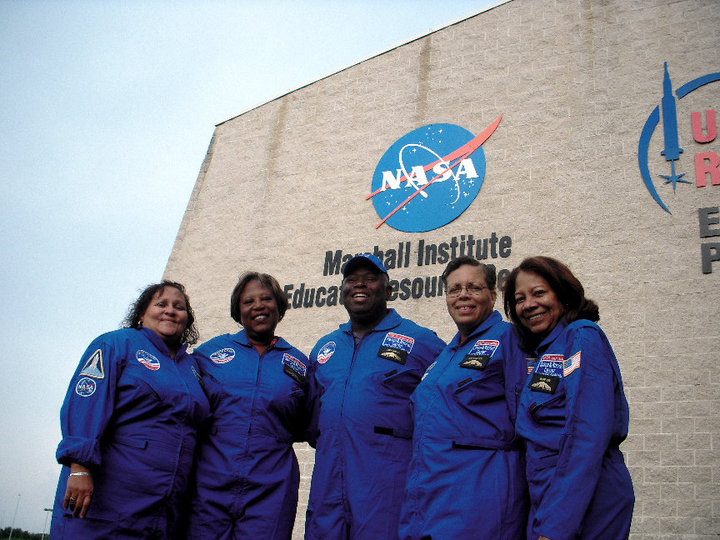 INSPIRE with its partners Washington Space Business Roundtable, US Space & Rocket Center and Marshall Space Flight Center sent DC educators and administrators to Space Academy in August 2010. The participants not only had a blast but have new resources to attract students to STEM areas to ensure the next generations of space science and technology explorers!

This year, INSPIRE with its partners also sponsored students to experience Space Academy, an action packed 6-day program for students from around the world to come and participate in intensive classroom, laboratory and training time, focusing on space science and space exploration. The Space Academy experience encourages teamwork, problem solving, communication skills and self-confidence. Students
take part in astronaut-style training and simulations, as well as STEM activities to ensure our next generations of space science and technology explorers!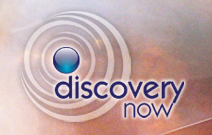 Click Here to Listen>
The INSPIRE segment explores the sounds of lightning. Discovery Now is a daily 90-second radio show that airs segments exploring how scientific and technological developments are impacting our world. The show features highlights in aeronautics and astronautics technology, science, history, innovations, research, and inventions from the aerospace industry, worldwide.
To learn more about NASA/Discovery Now Radio, visit: DiscoveryNow.us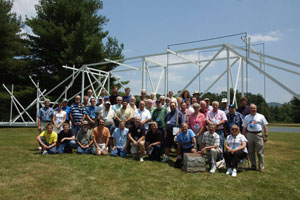 7/15/2010

INSPIRE Presents at 2010 SARA Conference
The INSPIRE Project was invited to present at the SARA (Society of Amateur Radio Astronomers) 2010 Annual Conference held at the National Radio Astronomy Observatory (NRAO) in Green Bank, West Virginia. The conference was held July 4-7. INSPIRE Physics Educational Advisors, Paul Schou and Ellen McLean, represented The INSPIRE Project and presented an overview of organization and demonstrated the VLF radio receiver kit. In addition, Ellen McLean did a presentation on how to get students excited about the sciences and how hands-on experiences are important to life-long learning.



5/20/2010

The INSPIRE Project Participates in 
2010 Dayton Hamvention

Melinda Lord and Paul Schou presented information about Radio JOVE and The INSPIRE Project at the annual Dayton HAMvention held in Dayton, OH May 14th through 16th. The annual event attracts ham radio enthusiasts from around the world. 

Radio JOVE, a sister project to INSPIRE, offers people with a desire to listen to the cosmos to listen to the emitted RF coming from extra-terrestrial sources a kit to do so. The INSPIRE Project offers a VLF radio receiver kit to listen to VLF radiation coming from terrestrial sources.


5/1/2010

INSPIRE Presents at State Department


On April 22nd, The INSPIRE Project was invited to present a mini-workshop at the US Department of State through the directorate of the Bureau of Oceans, Environment and Science. The INSPIRE Project presented "Inspiring the Next Generations of Space Explorers through the Sciences". INSPIRE president, Kathleen Franzen, introduced The INSPIRE Project and presented an overview of the organization and its many educational programs. Dr. Phillip Webb presented the INSPIRE Project hands-on course that emphasizes "chasing" lightening in the atmosphere and the many sounds, sferics, tweeks and whislers, which everyone heard samples of. Throughout the program there was a looping visual presentation of planets, aurora and moons, a rocket launch and pictures taken from the International Space Station. The program concluded with the 2009 Space Academy for Educators scholarship recipient, Ellen McLean, enthusiastically presenting her experiences at this Academy and how it is promoting life-long learning among her students. INSPIRE Advisors Bill McVay and Paul Schou, helped present the program.


10/15/2009
The INSPIRE Project Hosts Educator Workshop ~ Teaching Science with an Enthusiastic Attitude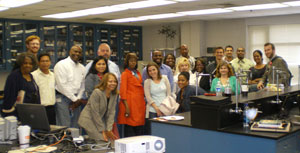 On 2 October 2009, The INSPIRE Project teamed up with the State Office of Career and Technical Education, Office of State Superintendent of Education (OSSE), DC Space Grant Consortium, and Gallaudet University to host Teaching Science with an Enthusiastic Attitude Educator Workshop. The daylong workshop, hosted by Gallaudet University, was very attended and received by middle and high school educators and administrators from the Washington metropolitan area. Read More>