|  | 



SPACE ACADEMY FOR EDUCATORS SCHOLARSHIP PROGRAM

US SPACE & ROCKET CENTER ~ Huntsville AL
2016 Space Academy ~ Dates: August 2-9* Application Deadline: May 31, 2016
*2016 Space Academy will be an enhanced program which includes Robotics and other exciting curriculum. Educators will depart for Huntsville on the evening of August 1st and return the morning of August 10th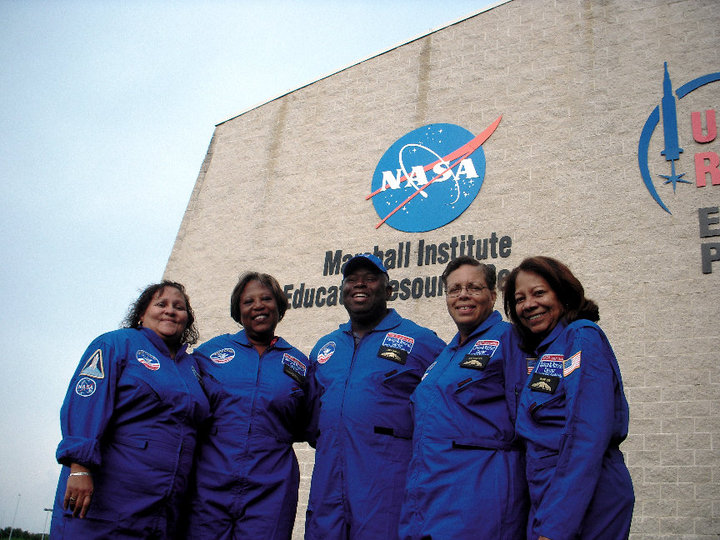 The INSPIRE Project Inc. has teamed up with the NASA Marshall Space Flight Center, US Space & Rocket Center in Huntsville, AL and Washington Space Business Roundtable and is offering full scholarships to Space Academy for Educators.

Space Academy for Educators is a 5-day program offered every summer for teachers from around the world to come and participate in 45 hours of intensive classroom, laboratory and training time, focusing on space science and space exploration. Teachers also take part in astronaut-style training and simulations, as well as activities designed to promote life-long learning in a classroom setting. All lessons and activities link to National Science and Math Standards and are ready to use in the classroom.

Workshop topics/activities include:
Engineering Design Challenges
Rocket Construction
Math Workshops
Living and Working in Space
Orion Spacecraft and Ares Launch Vehicles
Space History
Hydroponics
Mars & the Moon
Teachers participate in two simulated Space Shuttle Missions, simulate walking on the Moon and working in the frictionless environment of space on Astronaut Simulators, and weather permitting spend an afternoon at Aviation Challenge simulating parachute landings and helicopter rescues in the water.

INSPIRE Scholarship Includes:

Round trip airfare from the DC metro area
6 nights lodging & meals
Program materials, flight suit, T-shirt & USSRC Exhibit Ticket

Transportation to/from the airport
APPLY TODAY!
CLICK HERE TO COMPLETE THE ONLINE APPLICATION>
Note: Application deadline May 31, 2016. Recipients of scholarship awards will be notified by June 6th.
*2016 Space Academy for Educators will be held August 2-9
Click here to for more information on the Space Academy for Educators program>
Click Here to read INSPIRE scholarship recipient article about the Space Academy experience>
Click Here to view Space Academy photos and video>

VIEW 2015 PHOTO ALBUM>


A special thanks to the program sponsors: