The INSPIRE Project, Inc.
107 S West Street
PMB #425
Alexandria, VA 22314-2824



[email protected]

 |  | 



Kathleen Franzen Memorial
SPACE ACADEMY FOR EDUCATORS SCHOLARSHIP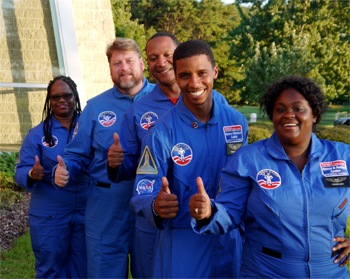 Weeklong STEM Program for DC Middle & High School Educators
Offered Each Summer at the U.S. Space & Rocket Center
in Huntsville, AL

Due to the pandemic, INSPIRE Space Camp Programs are temporarily suspended.
The INSPIRE Project teamed up with the District of Columbia Space Grant Consortium, Washington Space Business Roundtable and other partners to offer DC area middle and high school teachers /administrators full scholarships to attend Space Academy for Educators at the U.S.Space & Rocket Center in Huntsville, Alabama.

The weeklong program during the summer includes authentic astronaut training simulators and activities developed to promote learning in a classroom setting. Curriculum includes NASA content and is correlated to the Next Generation Science Standards (NGSS).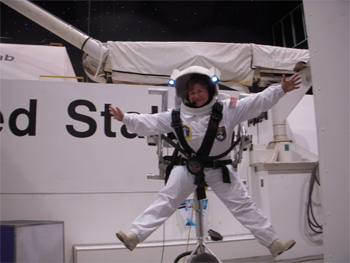 Trainees in Space Academy for Educators can earn 45 professional development hours and educators get access to a shared website with lesson plans, networking opportunities, and tips to adapt many of the workshop activities to individual class environments. 


Workshop topics/activities include:
Engineering Design Challenges
Rocket Construction
Math Workshops
Living and Working in Space
Orion Spacecraft

Space History
Mars & the Moon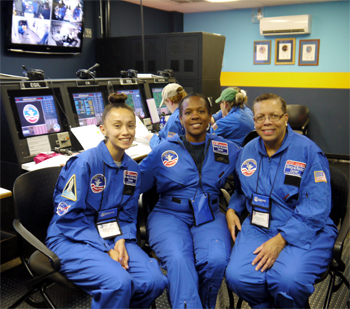 Teachers participate in two simulated Space Shuttle Missions, simulate walking on the Moon and working in the frictionless environment of space on astronaut simulators and weather permitting, spend an afternoon at Aviation Challenge simulating parachute landings and helicopter rescues in the water.

INSPIRE Scholarship Includes:

Round trip airfare from the DC metro area to Huntsville, AL

Six nights lodging & meals
Program materials, flight suit, T-shirt & USSRC Exhibit Ticket

Transportation to/from the airport in Huntsville

APPLY TODAY!
CLICK HERE TO COMPLETE THE ONLINE APPLICATION>
Note: Space Academy application deadline April 30. Recipients of scholarship awards will be notified by June 1st. Note: INSPIRE's Space Camp Program is temporarily suspended.
Click Here to read INSPIRE scholarship recipient article about the Space Academy experience>

Special Thanks to All of the Program Sponsors, Donors and Volunteers